We believe in true love. We believe in champagne toasts, stolen kisses and epic dance floor moves. We believe in capturing your unique, authentic love story for generations to come. And we believe in providing you with an unparalleled level of service and quality heirlooms to preserve your memories forever.
"Laura's ability to not miss a single moment is incredible, and her energy and passion come through in every photograph. Finding the right wedding photographer that will make you comfortable and add to the joy of the day is the most important investment you can make on your wedding day."
You don't want just any old photos of your wedding day. You want AMAZING photos, full of beaming smiles, happy tears, epic dance moves and once-in-a-lifetime memories.
You care about your memories, about capturing the authentic and JOYFUL moments of your day, and you truly value having photos that will look as great on your wall as they will on the pages of a bridal magazine.
HAVING ZERO REGRETS ABOUT YOUR WEDDING PHOTOs = PRICELESS.
The decision to hire Laura + Nathan as our photographers was THE best decision we made for our wedding. They helped us create picture-perfect moments that we will treasure forever. They made taking photos enjoyable and made our day more special than we could have ever imagined.
real weddings
You've seen a few amazing images — but what does a wedding day really look like as photographed by us?
Check out some of our favorite recent weddings below!
a few things you should know…
With nearly 200 weddings over the last 8 years, we've become experts in our craft. We've been on both sides of the lens (married May 2015!) and know exactly what it is like to plan a wedding... we've been there! We're here to help you with vendor referrals, timeline planning, you name it! We've even helped brides literally decide on THE dress or which bridesmaid palette would suit skin tones the best. Ain't no shame in our (experienced!) wedding game!
We believe that natural, REAL moments with REAL emotions are the moments that matter the most. That's how we want to capture you. A large majority of our coverage is candid and documentary in style; rest assured, we will still capture beautiful, magazine-worthy images of your details and gorgeous portraits of you two and your wedding party, family and guests!
You've seen those old wedding photos of your parents or family members and carefully turned the pages of the photo album in your hands as stories are shared. Someday, your grandchildren will see these photos and hear the stories that go with them. (Seriously, how cool is that?!)
experience our signature LUXE Heirloom Album
I can't tell you how many times people have told me how gorgeous my wedding photos turned out! After spending so much time and energy planning so many little details that go into a wedding, I love being able to look back on the photos from the day to relive it all over again.
investment
your once-in-a-lifetime day deserves once-in-a-lifetime photos.
We offer a range of services depending on your unique needs and will happily customize any collection! For complete collections + pricing, please get in touch.
INTIMATE ELOPEMENTS
| from $1200
starting at 2 hours of coverage with Laura (weekdays + limited friday/sunday dates); limited to 20 guests

digital files + printing rights
outfit, location + accommodation guidance
WEDDING COLLECTIONS
| from $5500
full day wedding coverage with Laura + nathan
Engagement Session

custom timeline + vendor recommendations

digital files + printing rights
Associate Collections start at $3000
ROMANTIC ADVENTURE SESSIONS | from $750
for engagements, anniversaries, or "Just Because!"
up to 90 minutes of intimate storytelling

personalized outfit + location assistance; destination sessions are available
digital files + printing rights
LET'S DESIGN YOUR PERFECT PHOTO EXPERIENCE TOGETHER!

Getting married in Minnesota or Western Wisconsin? Be sure to check out Our Minnesota Wedding Venue Bucket List. If you're getting married at any of these venues, we have a special promotion for you!
Our photography style is a mix of photojournalism/documentary-style coverage, modern wedding photography, editorial detail photography, creative portraiture, landscape photography and more. As wedding photographers, we are prepared for any situation and are experts in numerous photography specialities.

Our signature editing style is crisp, vibrant and clean... a more timeless style. No funky Instagram filters here... just beautiful, timeless images.

When we're photographing a wedding, typical photo coverage looks like this:
Photojournalism/Documentary Coverage (60-70%) || This is a major component of our coverage, where we are documenting your day as it unfolds, everything from how your mom looks at you as you put on your gown, to the way that your groom squints his eyes when he laughs hysterically at his best man's speech. This is "moments-based" coverage and is truly precious to our clients!


Editorial / Details (10%) || Documenting everything from your dress, shoes, bouquets, antique heirlooms shared with you, your invitation suite, your perfume, the setup of your ceremony... all of these little details that you've spent COUNTLESS hours pondering will all be documented as well!


Creative Portraits (10-20%) || Creative portraits are ALWAYS our clients "frame-worthy" images that end up on their walls after the wedding day! That gorgeous image at sunset, or that really cool silhouette of you on a hilltop. Even just romantic, swoon-worthy Harlequin-style smooches that belong on a romance novel! Our clients especially love these images at sunset.


Lightly Posed Formal Portraits (10%) || Making sure you have beautiful, well-lit photos of you and your family, of you and grandma, of you and your flower girl... these are SO important. We always make the time to document your family legacy. These lightly posed images are often some of the most cherished after a wedding day! Our clients recognize and respect our process to carve out time for these timeless photos of their families.


Kindness, laughter, advice, creativity, and amazing images from the best day of your life (110%)
Our goal is to make this experience fun, stress-free and easy for you, from the moment you say hello all the way through the engagement and wedding photos, until your heirloom album rests in your hands, ready to be loved and shared for generations to come. We are so honored that you want us to be by your side!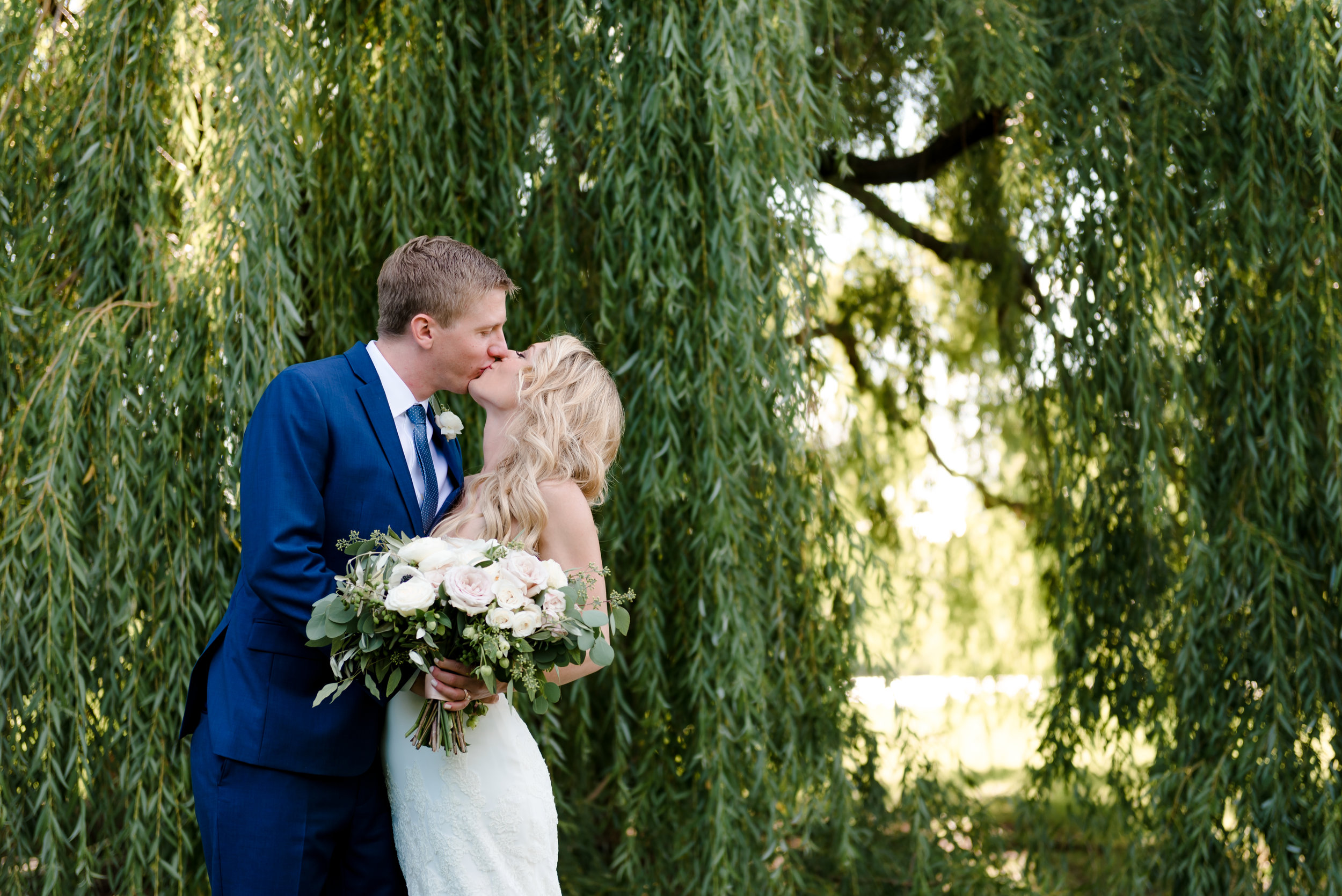 Laura is a photography goddess / visionary / miracle worker, and she made our entire wedding experience SO MUCH BETTER than it would have been with anyone else.
Are you the next LRP couple?
You deserve the absolute best. That's why we want to make sure we are the right choice for you.
SAY HELLO! Get in touch and say hello! Tell us a bit about you two, your wedding vision, and what you're looking for in your wedding photographer. What makes your wedding vision unique?
LET'S CHAT! Let's set up a quick call or video chat (our fave!) to make sure we're on the same page. We can also meet at our studio in Delano to get to know each other and make sure we're a perfect fit! Fair warning, we come prepared with hugs, humor, and champagne!!!
#OFFICIAL Together, we'll plan your engagement session and wedding day coverage, create your timeline, and we'll share our best tips and vendor referrals to make sure you have the BEST DAY EVER!
HAPPILY EVER AFTER Get married! See your photo slideshow + drink champagne! Celebrate your love and obsess over your photos forever! We will custom design beautiful, archival quality albums and wall art for you. Your legacy will preserved beautifully and on display for generations to come.
if you've made it this far, chances are pretty good that we belong together.
Like macaroni and cheese. Or wine and cheese. Or burgers and cheese.
let's create
something AMAZING
together.